Food Matters
The Positives of Plant-based Diets, Proven by Kiwis.
No, we're not talking about the fruit. We're talking about New Zealand, where the University of Otago recently completed a study that once again proved the benefits that plant-based foods have on humans and the planet.
READ MORE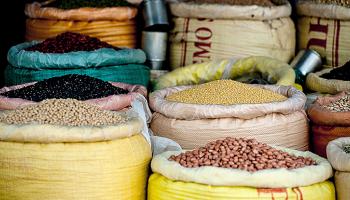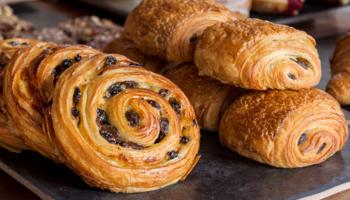 Products Squared
Eye-opening Uses of Arise
MGP's Arise® is a versatile wheat protein isolate that can be used in a huge range of bakery and flour-based products. Here, our food experts explain the most interesting and impressive uses of Arise they've ever seen.
Chief Science Officer and VP of R&D, Ody Maningat, Ph.D. recalled a time when a large food production company (to remain unnamed) came to MGP with an idea for refrigerated dough. "It never occurred to me that Arise could even be used in that application. It was pretty inventive."
MGP Principal Food Scientist, Liming Cai, Ph.D., pointed out how Arise helped the Atkins craze. "At the time the Atkins diet was popular, people wanted high protein breads, but they didn't taste great. Arise helped changed that by helping soften the dough and making it more stretchable. That created low carb, high protein bread that had better texture and flavor."
Learn more about our entire line of MGP Arise products.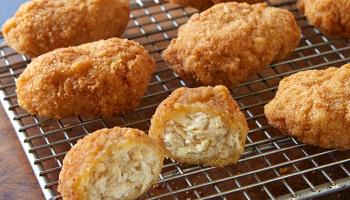 Products Squared
The Next Great Nugget Won't be Chicken.
We might be in the middle of the chicken sandwich wars, but there's one war that's been going on for decades – the Chicken Nugget War. A quick food science history of the nugget.
READ MORE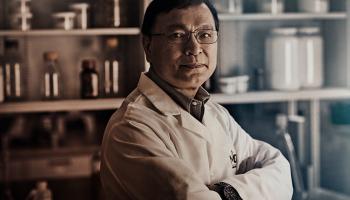 Science Inside
One Word with Ody: Innovating
Chief Science Officer and Vice President of R&D Ody Maningat Ph.D., has written more than 30 food science journals, authored many industry articles and lectured hundreds of food science classes. But here, he imparts his expertise in just one word.
In one word, what is your biggest struggle or challenge as a food scientist? Why?
Innovating. Creating a new product that's totally new to the world is the biggest challenge. And not just creating it, but developing and scaling it quickly to meet a market opportunity, that makes it even more difficult. But once you create something new, then see it in the market, that's when we know we succeeded.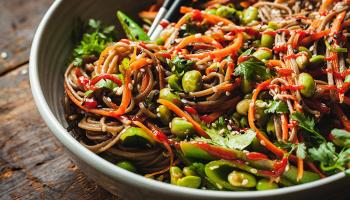 Food Matters
Salty & Sweet with Sarah: Fact & Fiction of Bright & Bold Food Colors
According to a study by Maru/Matchbox, 69 percent of millennials take a photo (or a video) of their food before eating it! Foodstagramming hasn't just changed the way we see food, it's changing the food and restaurant industry completely, as restaurants and food producers are rethinking everything from their offerings to their décor – all for the 'gram.
READ MORE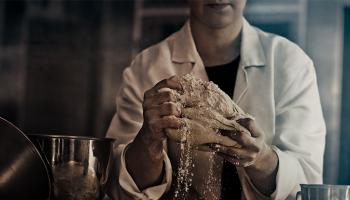 Sounds of Food Science
The Playlist You Never Knew You Kneaded.
We've scoured Spotify and created a one-of-a-kind playlist to turn up while you're turning out culinary masterpieces. This time around the playlist is all about bread. And we're sure you'll find a slice of it you love.
Check out the playlist.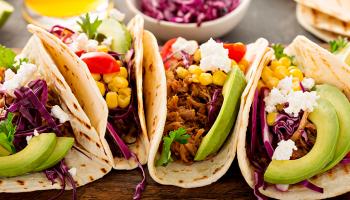 Food Matters
"Don't label my diet."
There was a time not too long ago, when if you wanted to eat more plant-based foods, you had two choices: become a vegan or become a vegetarian. Eating less meat just for the sake of eating less meat just wasn't mainstream. But that is not even close to the story today.
READ MORE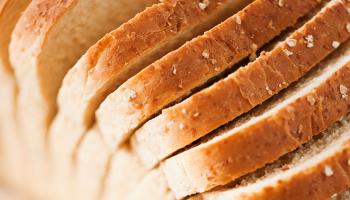 Science Inside
Healthier is Tasting Better.
An interesting question was recently raised in a Reddit food science conversation: "I remember as a kid (1990's early 2000's) whole wheat tasted awful," said Reddit user roughroe. "When I got to middle school I really started to like most of these products….Have there been significant changes in how whole wheat products are made?…Or is it taste buds changing?" Well, the answer is all of the above. Whole wheat and other healthier products have come a long way in the taste category, for a few reasons.
READ MORE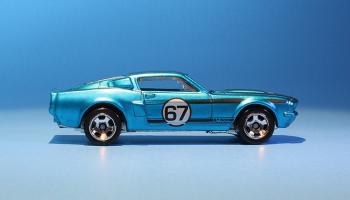 Science Inside
One Word with Ody: Working at the Speed of Science
Ody Maningat, Ph.D., is the Vice President of Ingredients R&D and Chief Science Officer at MGP. That means he is an encyclopedia of grain and food science knowledge. But here, he imparts his wisdom in just one word.
In one word, what's the hardest thing about being a food scientist? Why?
Speed
Specifically, speed to market. There are many challenges to conceptualize a novel product. You have to put together the resources to research it, test and refine it, scale-up the process and then launch the new product into the market. Quickly.
Follow us on LinkedIn.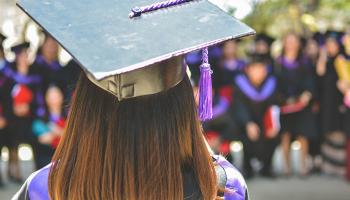 Inside the Industry
The Best Bachelor's Degrees for the Biz.
What's the best bachelor's degree to get into food science? Well, if you ask MGP experts they'll have different answers. Sarah Gutkowski's bachelor's degree is in food science while Ody Maningat's bachelor's degree is in chemistry. Obviously a food science degree is a good route, but it's not the only one.
READ MORE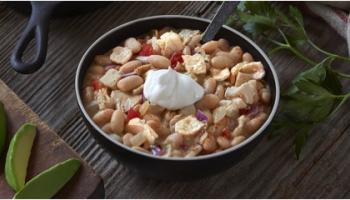 Products Squared
The Five W's of ProTerra Textured Pea Protein.
WHAT is ProTerra™ textured pea protein? It's a brand new addition to MGP's line of textured, plant-based proteins. It mimics the appearance and texture of meat for replacements or extensions and it's gluten-free and allergen-free. It has enhanced texture and mouthfeel compared to powdered pea proteins, which further helps to improve the meat alternative eating experience. It comes in a range of textures and sizes, giving it the flexibility to be used in almost any application.
READ MORE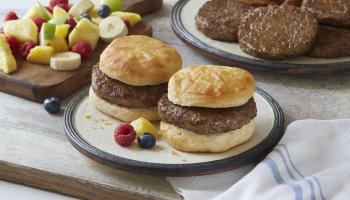 Products Squared
Two Plant-based Proteins, Infinite Possibilities.
Let's take a look at the last ten years of food trends: Keto, Paleo, low-carb, Whole30®, gluten-free, vegan, vegetarian, pumpkin spice, avocado everything, Doritos® Locos Tacos, etc. Long story short, food fads change faster than you can say "Sriracha." Today, the market is hungry for healthier and more sustainable plant-based meat alternatives. And this trend is taking hold among a broad range of consumers, not just vegans or vegetarians. And with Millennials and Gen Z more in-tune with their health and the health of the planet, this is a trend that will be here for a while. Which is great news for our customers, who seek to innovate with plant-based proteins.
READ MORE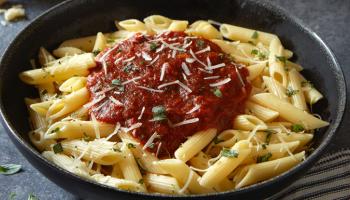 Trending Up
Higher Protein, Lower Carb Pastas Are on the Arise
For centuries, pasta has been a fixture on tables around the world. But annual sales of the popular staple have become stagnant. As consumers become more health and weight conscious, they're cutting back on carbohydrates, pushing pasta makers to find new ways to make their dough.
READ MORE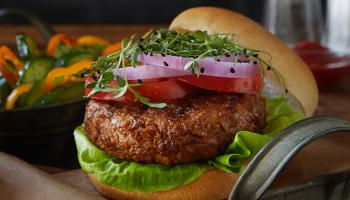 Trending Up
Tried and True Textured Wheat Protein
The plant-based protein trend is certainly on the rise. One reason: sustainability. Some people view plant-based meat blends and substitutes as earth-friendly. After all, they require less land and water to produce. MGP is proud to be an innovator in bringing plant-based alternatives to food formulators. And we've been doing it for more than 20 years. Our textured wheat proteins have stood the test of time. Now they can be part of a more sustainable future.
Check out all the possibilities our textured wheat proteins can unlock for your creations.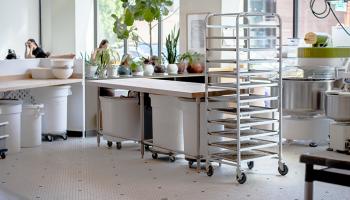 Sounds of Food Science
Tasty Tunes