Science Inside
The 5 W's of Arise
Arise® is MGP's line of wheat protein isolates used as a dough relaxer, or in the case of the clean label Arise 8000 series, a dough strengthener. Overall, Arise provides functional and nutritional benefits to a wide range of bakery and other flour-based foods. In many applications, it can be used as a partial or full replacement for egg whites.
READ MORE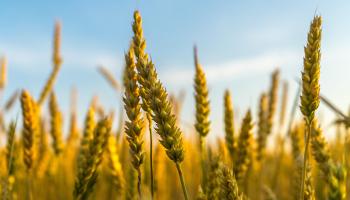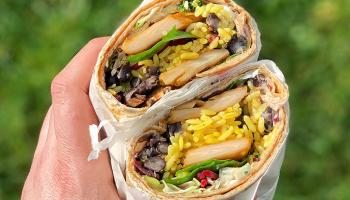 Food Matters
Curious why people try plant-based proteins?
As much as we all know the health and environmental benefits of plant-based meat alternatives, that's not what piques people's palates. According to a recent survey by the International Food Information Council Foundation, the top reason people try plant-based foods is because they simply like to try new foods. So, they're not vegans or vegetarians. They're curious.
Read more about the report here.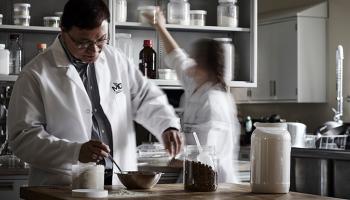 Science Inside
One Word with Ody: Multipurpose
As Chief Science Officer and Vice President of R&D, Ody Maningat Ph.D. is a living, breathing food science encyclopedia. But here, we ask him a question he can only answer with one word.
If you could break the laws of physics and create any kind of food product you wanted, what would you make?
Multipurpose. The best possible thing I think I could ever create is a food or ingredient that not only provides nutrition, but also doubles as a medicine or cure for chronic diseases like hypertension, diabetes, etc.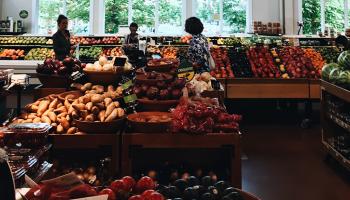 Trending Up
The Big 4 of Food Consumers
Four people walk into a grocery store to buy soup. One looks for a soup they've never tried before. One person grabs the same soup they always get. The third person scours the section for the best soup deal possible. Finally, the fourth person picks the soup that's the easiest to prepare. All four went into the store looking for one thing, but all of them ended up purchasing a different brand.
READ MORE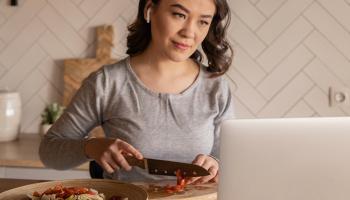 Sounds of Food Science
A Playlist That Pairs Perfectly with Home Cooking.
We've taken a stroll through Spotify and put together a playlist that's made for staying in and cooking up amazing creations. So, turn it on, turn it up and grab your wooden spoon microphone.
Check out the playlist.
Science Inside
More Than a Gut Feeling About Digestive Health
All food scientists and producers know that the healthy food trend is an unstoppable train of growth. More than any time in history, people are conscious about their health and are demanding foods and beverages that promote their well-being.
READ MORE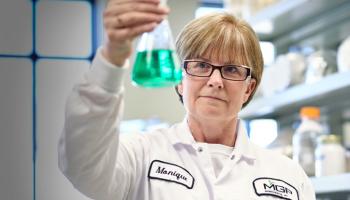 Science Inside
Facts of a Food Science Career.
Let's face it, unless you're watching an old Vacation movie with Clark Griswold, food science is an industry that rarely comes to mind. If ever. Well, we're trying to change that and give people a better glimpse into what we do.
READ MORE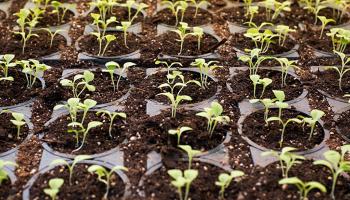 Trending Up
Plant-based is Sprouting Fast.
A July 2019 report published by the Good Food Institute and the Plant Based Foods Association revealed what we already knew, that plant-based foods were the hottest trend in the food industry. But the report highlighted just how white-hot it was.
In 2019, the U.S. plant-based foods retail market totaled $4.5 billion and demonstrated a growth rate five times faster than total U.S. retail food sales over the same period. The plant-based dairy category alone expanded by 52%. And the plant-based meat category grew by 10% and is now worth more than $800 million.
Read more from the report here.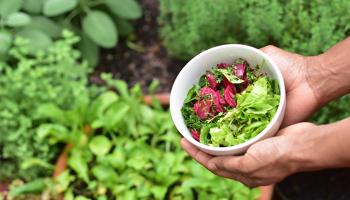 Science Inside
Learning Outside the Lab.
When the COVID-19 crisis hit, many food scientists had the same thought, "what do we do without our lab?" "We were all at home, so information is available, but not a lab, so trying to test or demonstrate something might be challenging," said Chief Science Officer and Vice President of R&D Ody Maningat, Ph.D. Food science students were also affected, as many companies cancelled internships and work programs. "This summer, I was supposed to be an R&D intern at a major food company. However, due to the coronavirus situation, the company decided to cancel the internship. I am of course very devastated," expressed Reddit user kevzhang01.
READ MORE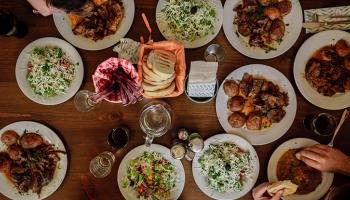 Trending Up
The Tides of Tastes Are Always Turning.
If you look at human diets throughout history, you'll find one constant: change. Especially when it comes to meat consumption. The world produces over 400% more meat than it did 50 years ago, but the kind of meat has changed as people's demands have almost flipped. In 1961, poultry accounted for only 12% of global meat production. Today, it makes up nearly 35% and is the fastest growing meat segment in the world.
READ MORE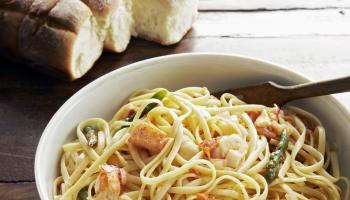 Science Inside
Arise at Home
Our primary job is to help our partners deliver unique solutions by adding value to their products. It's not often we get to talk about using MGP products for ourselves. So, we asked one of our food scientists about that.
What is your favorite way to use Arise® in your own kitchen?
Ody Maningat, chief science officer and VP of R&D: "I eat a lot of noodles and spaghetti and with Arise. I can replace egg whites, reduce cooking loss and improve their overall texture. I could also use it in making bread, to improve its quality, but I don't do that too often."
Read more about all the possibilities with Arise.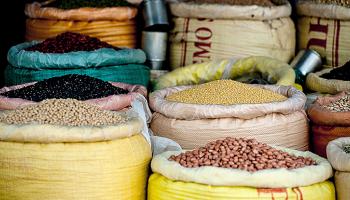 Food Matters
The Positives of Plant-based Diets, Proven by Kiwis.
No, we're not talking about the fruit. We're talking about New Zealand, where the University of Otago recently completed a study that once again proved the benefits that plant-based foods have on humans and the planet.
READ MORE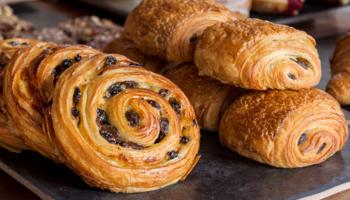 Products Squared
Eye-opening Uses of Arise
MGP's Arise® is a versatile wheat protein isolate that can be used in a huge range of bakery and flour-based products. Here, our food experts explain the most interesting and impressive uses of Arise they've ever seen.
Chief Science Officer and VP of R&D, Ody Maningat, Ph.D. recalled a time when a large food production company (to remain unnamed) came to MGP with an idea for refrigerated dough. "It never occurred to me that Arise could even be used in that application. It was pretty inventive."
MGP Principal Food Scientist, Liming Cai, Ph.D., pointed out how Arise helped the Atkins craze. "At the time the Atkins diet was popular, people wanted high protein breads, but they didn't taste great. Arise helped changed that by helping soften the dough and making it more stretchable. That created low carb, high protein bread that had better texture and flavor."
Learn more about our entire line of MGP Arise products.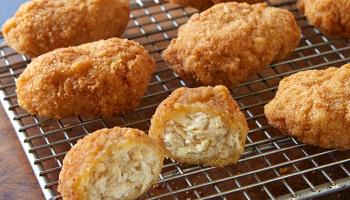 Products Squared
The Next Great Nugget Won't be Chicken.
We might be in the middle of the chicken sandwich wars, but there's one war that's been going on for decades – the Chicken Nugget War. A quick food science history of the nugget.
READ MORE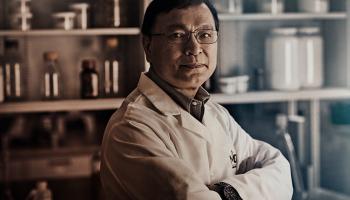 Science Inside
One Word with Ody: Innovating
Chief Science Officer and Vice President of R&D Ody Maningat Ph.D., has written more than 30 food science journals, authored many industry articles and lectured hundreds of food science classes. But here, he imparts his expertise in just one word.
In one word, what is your biggest struggle or challenge as a food scientist? Why?
Innovating. Creating a new product that's totally new to the world is the biggest challenge. And not just creating it, but developing and scaling it quickly to meet a market opportunity, that makes it even more difficult. But once you create something new, then see it in the market, that's when we know we succeeded.