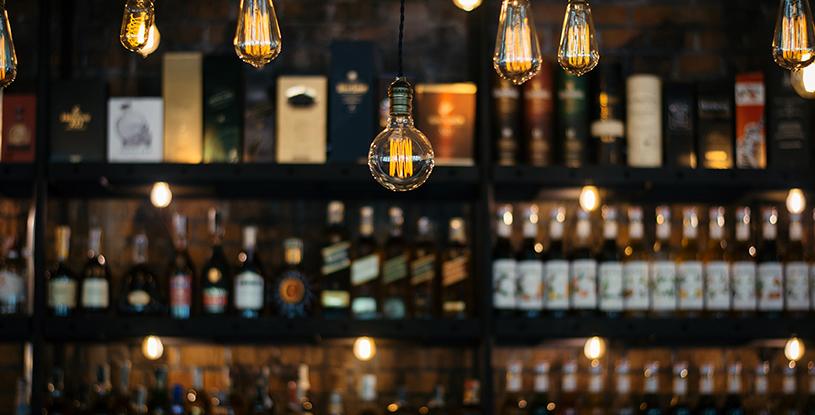 Inside the Industry
From Still to Shelf – Finding a Distributor
You might recall our blog post that gives an overview of the three-tier alcohol distribution system. Most distillers have a rudimentary knowledge of two of those: producers and retailers. If you're a distiller, you ARE a producer. And if you've ever been in a liquor store or bar, you've experienced the retail tier.
But it's the tier in-between that many distillers have yet to master: the distribution tier.
"The distributor tier was the biggest learning curve for me," said Adam Quick, Co-founder of Cardinal Spirits in our Rackhouse Roundtable. "That's the one thing that if I started over again I would study. I'd probably work in a distributor for a little bit before I started a distillery."
From regulations and licenses to building trust with distributors, the curriculum is extensive, but mastering the distribution tier could help take your product from a few shelves to a few thousand.
Step one is finding a distributor to work with. Here's a framework for how to get started:
Choose the type of distributor you want to work with.
Choosing a distributor that aligns with your brand's goals is key. Both small and large distributors have their pros and cons. A smaller distribution partner might be experts at working with smaller, craft distillers. And because they're smaller, they can give you more attention. But smaller distributors have fewer connections than the big boys.
Working with a larger, more established distributor will give you a much larger network of connections to potentially put your product in front of. They can help your brand reach a larger target.
Once you know the type of distributor you want to work with, you can usually contact your state's liquor regulation agency to find a list of all licensed distributors at your disposal (you could do this step before you pick the type you want to work with).
Write them a note.
When you pick the distributors you want to work with, reach out to them with a letter or email. It should introduce you, your company, your product, your expertise and how partnering with you would be a win-win situation. Then, ask for a meeting to learn what criteria they use when deciding which brands to represent.
Promote your product to them.
If a distributor replies and is interested in working with you, it's time to go to work to close the deal. That starts with "selling" your brand and your product to them. They only want to distribute what they believe retailers can sell. So, you have to prove that your product will. Make a list of selling points. Research your target markets and why your product will succeed there. Use numbers. For instance, if your product is rye whiskey, have rye whiskey sales substantially increased in your area?
After you have all your selling points hammered out, you'll want to create customized promotional pieces that appeal to each individual distributor that's interested in your partnership. They're all unique, so you'll have to tailor your sell to their unique goals and market positions.
Deliver samples.
What's a better follow-up than some free booze to show off your amazing product?
Close the deal.
Go to your meetings with potential distribution partners and give them no reason to say no. Point out the major benefits of distribution and make the case that your product will sell. After all the head nods and claps, the next step is ironing out the details of the distribution arrangement.
Cheers! Your product is headed to more shelves!