MGP Master Distiller Ian Stirsman promoted to head the Ross & Squibb family of brands   
LAWRENCEBURG, IN (Jan. 25, 2022) – Luxco announced Ian Stirsman has been named the first master distiller at Lawrenceburg, IN-based Ross & Squibb DistilleryTM. Effective immediately, Stirsman will serve as master distiller for all Ross & Squibb brands, including George Remus Bourbon and Rossville Union Rye Whiskey, as well as any future brands released under the Ross & Squibb name.
In his role, Stirsman will be responsible for guiding the product development process for new innovation and annual limited releases, hosting customers for barrel picks and distillery visits, and building brand awareness for the distillery and its brands. While serving in this new role, Stirsman also will continue to serve as a resource in support of operations at MGP's historic Lawrenceburg distillery.
Since 2014, Stirsman has worked in a variety of roles in MGP's distilling operations before earning his Master Distiller certification in 2019. Prior to joining MGP, he worked as a process engineer and shift manager for PH Glatfelter Co., a global manufacturer of engineered materials. He graduated in 2010 from Ohio University with a Bachelor of Science degree in chemical engineering with a minor in biological sciences.
"When we set out to name the inaugural head of Ross & Squibb operations, our hope was to find someone from within the MGP family – someone who possessed both the technical skills for the job and knowledge of the processes and traditions that made the George Remus and Rossville Union brands so great," said David Bratcher, COO and president of branded spirits for MGP. "We're excited for Ian, and we're eager to see him lead as Ross & Squibb's first Master Distiller."
In late 2021, Luxco announced the renaming of the Lawrenceburg home of its branded spirits to the Ross & Squibb Distillery™ as it joined the Luxco family of brands. Like the brands it produces, Ross & Squib Distillery pays tribute to Indiana's distilling history and the pioneers who transformed Lawrenceburg into "Whiskey City USA" and helped make Indiana the rye capital of the world.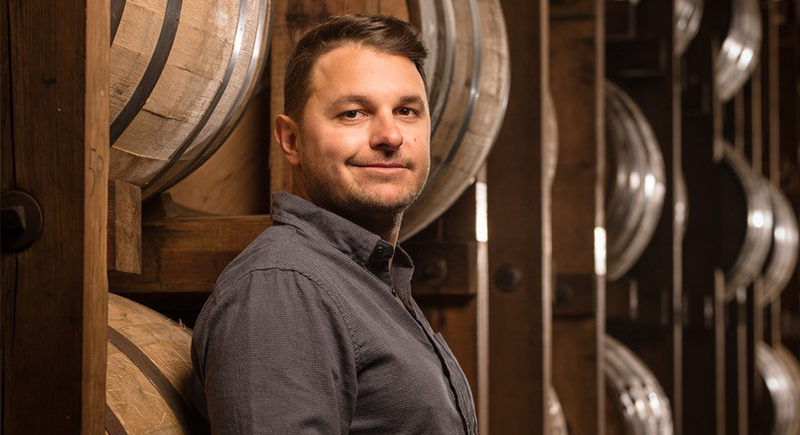 About Luxco
Founded in St. Louis in 1958 by the Lux Family, Luxco is a leading producer, supplier, importer and bottler of beverage alcohol products. Our mission is to meet the needs and exceed the expectations of consumers, associates and business partners. Merged with MGP Ingredients, Inc. in 2021 (Nasdaq: MGPI), Luxco operates as MGP's Brands Division and manages all MGP/Luxco brands. This extensive and award-winning spirits portfolio includes well-known brands from five distilleries: Bardstown, Kentucky-based Lux Row Distillers, home of Ezra Brooks, Rebel, Blood Oath, David Nicholson and Daviess County; Lebanon, Kentucky-based Limestone Branch Distillery, maker of Yellowstone Kentucky Straight Bourbon Whiskey, Minor Case Straight Rye Whiskey and Bowling & Burch Gin; Jalisco, Mexico-based Destiladora González Lux, producer of 100% agave tequilas, El Mayor, Exotico and Dos Primos; Ross & Squibb Distillery, where George Remus Straight Bourbon Whiskey and Rossville Union Straight Rye Whiskey are produced; and the Washington, D.C.-based Green Hat Distillery, producer of the Green Hat family of gins. The innovative and high-quality brand portfolio also includes Everclear Grain Alcohol, Pearl Vodka, Saint Brendan's Irish Cream, The Quiet Man Irish Whiskey and other well-recognized brands. For more information about the company and its brands, visit luxco.com.