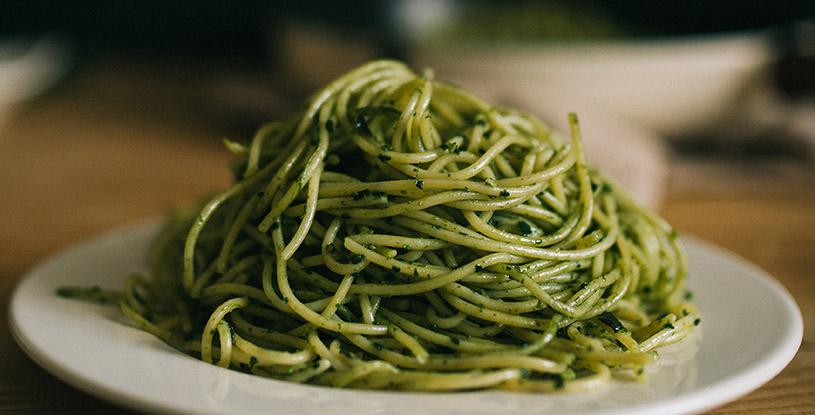 Products Squared
Creating Lower-Carbohydrate Pastas That Appeal to Health-Conscious Consumers
Pasta has been a fixture on tables around the world for centuries, but annual sales of the venerable staple have stagnated as consumers cut back on carbohydrates to support weight loss. In fact, a Mintel 2020 overview projects "negative value growth" in the Americas pasta market over the next five years.
Still, Mintel notes in a 2019 global report that food developers in some markets can "counter the growing avoidance of refined carbs" with the use of legume and pulse flours such as chickpea and red lentil in their pastas.
And a U.S. outlook finds that "…advances such as vegetables and proteins in pasta could stem some of those sales declines and give brands the opportunity to leverage a premium positioning and price."1
That is supported by research from Nielsen (2018) that found 55% of U.S. households said high protein "is now an important attribute to consider" when buying food for their households.
Higher-protein pasta can be a strong selling point for consumers, especially if it provides the added health benefit of reduced carbohydrates. Food formulators interested in developing healthy pasta alternatives with these attributes may want to consider the Arise® line of wheat protein isolates from MGP as a key component.
Arise is a highly concentrated source of protein compared with commercial vital wheat gluten.  Protein accounts for up to 90% minimum (dry basis) in the Arise family. This high-protein content allows food formulators and manufacturers to achieve claims of a "good" or "excellent" source of protein as well as actually helping to reduce carbohydrates in essentially all pasta products.
Food formulators can further reduce carbohydrates and cut calories in their pastas by combining Arise wheat protein isolates with MGP's Fibersym® RW resistant wheat starch. Fibersym, a fiber-fortifying ingredient, has approximately one-tenth fewer calories than unmodified starch and delivers a minimum total dietary fiber of 90% for a "good" or "excellent" source of fiber claim. It is recognized by the U.S. Food and Drug Administration as a dietary fiber and also achieved low FODMAP certification from Monash University in support of the low FODMAP diet.
Higher fiber content in foods has been linked to weight management because it leads to a sensation of fullness or satiety after a meal, an important benefit for today's health-conscious consumers.
In addition to their health benefits, Non-GMO Project Verified Arise and Fibersym are naturally ideal for use in pasta because they are derived from wheat and easily incorporated in a formulation.
Functional Benefits
Protein quantity and quality are the most important factors in pasta production. The structure of the pasta dough consists of starch and other constituents enveloped by a three-dimensional protein network. The strength of this network impacts the dough rheology, or balance of extensibility and elasticity properties, of flour-based systems and influences the behavior of pasta dough during processing; the rigidity of the pasta before, during and after drying; and ultimately its cooking quality.
The higher protein levels in Arise help provide firmness in spaghetti. In a study regarding fiber-enhanced spaghetti, Arise 6000 added at a 12% percent level performed better than 12% vital wheat gluten because of Arise's lower cooking loss and higher textural firmness exhibited by the cooked spaghetti.  
The fiber used in the formulation was Fibersym. Because it absorbs approximately the same amount of water as wheat flour, there are few or no formulation or processing changes needed to produce pasta. With its smooth texture, neutral flavor profile and white appearance, Fibersym is essentially an "invisible" fiber source that can act as a flour replacement
Higher-protein, lower-carbohydrate pastas are expected to appear on more dinner tables as consumers look for alternatives to support their weight reduction goals. Want to make your pasta healthier? Improve its cooking quality? Connect with MGP about premium ingredients that can help: Arise wheat protein isolates and Fibersym resistant wheat starch.
1 Mintel: Pasta and Noodles – US – April 2019