Inside the Industry
What's Your Whiskey's Age Again?
As a distiller, there's nothing better than having a high demand for your product. That's the goal, right? But what if there's too much demand? This is something many whiskey producers are running into. Their aged whiskeys become so popular they run out of supply. And they can't just whip up a new batch of an aged whiskey.
READ MORE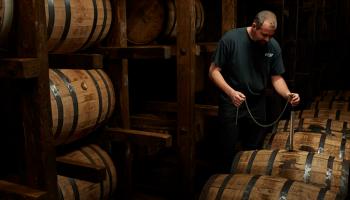 Inside the Industry
You Have the Juice. Now What? The Basics of the 3-Tier Alcohol Distribution System.
You've spent countless hours crafting your spirit to obtain the perfect flavor profile. It's been a labor of love, but now you've got to get down to business and actually sell it. So how exactly do you get your spirit on the shelf at retailers?
READ MORE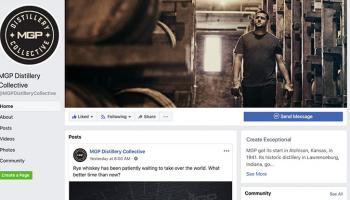 Masters of Spirits
Join the Conversation
Because the best kind of friends are the ones who have a passion for spirits and a willingness to share, we're inviting all of them to join us on Facebook in our Distillery Collective. Here, we'll be sharing insights, thoughts and wisdom from our long history making exceptional spirits.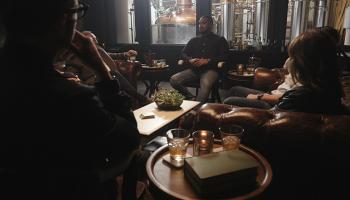 Masters of Spirits
The Rackhouse Roundtable
We asked some intriguing names in the biz to come together and discuss today's most pressing distilling topics in our Rackhouse Roundtable video series. These folks aren't afraid to ask the tough questions and give honest answers.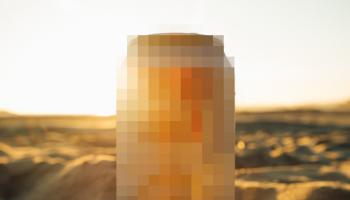 Inside the Industry
Canned Cocktails: The Rising Trend of Ready-made Drinks
In the past, ready-to-drink (RTD) cocktails had a bit of a bad reputation. They were malt-based, sugary sweet and about as artificial as you could get. But that's not the case today. Brewers and distillers, including craft companies, have been coming out with higher quality cocktails in a can.
READ MORE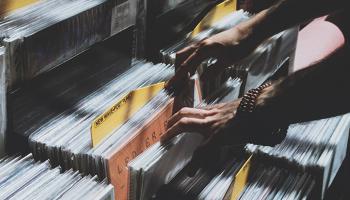 Masters of Spirits
Songs for Distilling
From bluesy bourbons to rock-and-roll ryes, we have the playlist you need to make every flavor sing.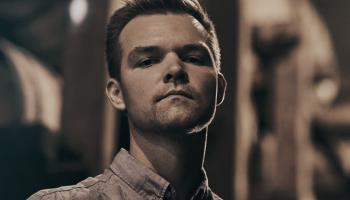 Get to Know Us
Interview with Sam Schmeltzer, Master Blender & Alcohol Application Chemist
At MGP, spirit blending is a crucial role in our business. It's our Master Blenders, like Sam Schmeltzer, who create the custom formulations that help brands stand apart. Sam recently earned the distinction of Master Blender after completing MGP's robust certification process that includes education, on-the-job experience, specialized training, exams, and even a dissertation.
READ MORE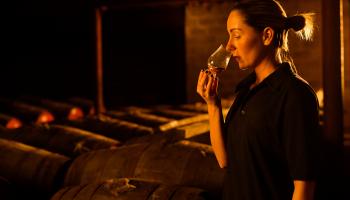 Inside the Industry
Passion is the Best Start
Want to start a distillery? Read this.
It takes more than a big barrel of cash. Even if you have it, you may still be biting off more than you can chew. Partner with MGP, and get a top quality, consistent product to market without tying up the big bucks.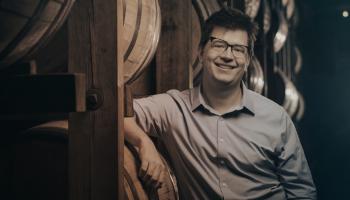 Get to Know Us
Interview with Matthew Greeno, Master Distiller and Distillery Process Engineering Manager
A Kansas native, Matt Greeno earned degrees in chemical engineering and physics, as well as an MBA from the University of Kansas. At MGP, he combines a keen balance of technical wit and artisanal knowhow.
READ MORE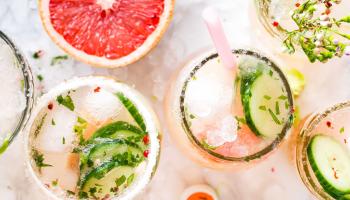 Inside the Industry
Top 5 Alcohol Industry Trends to Watch for in 2020
As we hit the fourth quarter of 2019, you're bound to start seeing lists of trends for next year. Of course, we had to make our own contribution to the cocktail of predictions. Craft distillers still have a lot to look forward to, in our opinion, but there are challenges on the horizon as well. Keep reading to see our list of the top 5 upcoming alcohol industry trends.
READ MORE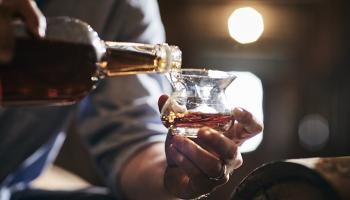 Inside the Industry
What Kind of Whiskey is This?
With the renewed interest in craft whiskey in the United States, more and more whiskey connoisseurs are being introduced to lesser-known niche spirits. In total, there are 41 categories of whiskey recognized by the U.S.  Alcohol and Tobacco Tax and Trade Bureau (TTB), the agency that regulates and collects taxes on imported and domestic alcohol. These categories are defined by a multitude of requirements including aging, barreling, blending and country of origin.
READ MORE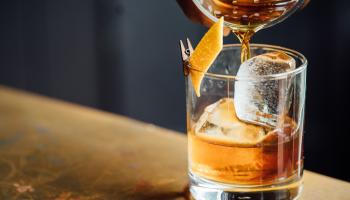 Inside the Industry
Millennials Want the Good Stuff
Bye-bye 12-pack. Today's influential millennial consumers prefer hard liquor, straight or in a cocktail, over beer or wine.1 Not just any liquor, though. Millennials want premium and super-premium spirits.
READ MORE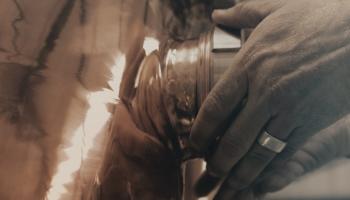 Masters of Spirits
Seven Newly Certified Masters of the Craft Bring More Spirit to MGP
Raise a glass to our newest Master Distillers, Matthew Greeno, Josh Slawski, Mike Templin, TJ Anderson and Ian Stirsman—and make it a double for our newest Master Blenders, R.J. Laws and Sam Schmeltzer, the most recent additions to our Team of Masters.
READ MORE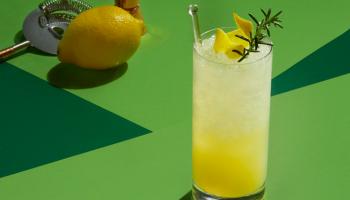 Masters of Spirits
Selected Spirits: The Many Genres of Gin
The festive, piney cousin of vodka, gin is distilled with a blend of botanicals, allowing for a broad range of flavor expressions. Traditional, earthy, sweet, citrusy, fresh—these are just a few of the gin profiles we offer.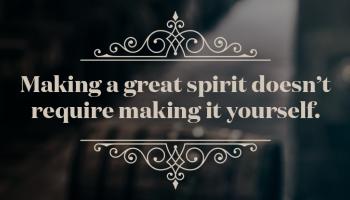 Then & Now
When Production Fails to Meet Predictions: The Long Tradition of Alcohol Sourcing
Making a great spirit doesn't require making it yourself. In fact, many exceptional creations come from sourced alcohol, and it's been that way for a long time.
READ MORE