Inside the Industry
A Singly Popular American Whiskey
In the craft distilling community, innovation often pays tribute to time-bound processes and mash bills.  The American Single Malt Whiskey revival does that, with a twist, sometimes looking to inspiration from Scotland, Ireland and Japan. But it remains distinctly American, further enhancing the nation's reputation for fine whiskeys as craft distillers create a product distinctive from traditional bourbons and ryes, according to drinks market research firm IWSR.
READ MORE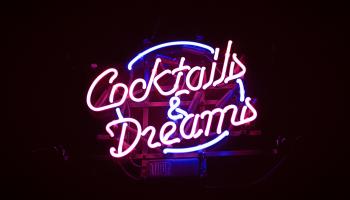 Inside the Industry
RTD Cocktails Showcase Quality Craft Spirits
Craft distilleries constantly innovate to stay relevant in the crowded spirits category. Case in point: Ready-to-drink cocktails. Gone are the days when hyper-sweet concoctions dominated the category. Craft distillers in recent years recognized that premixed, canned cocktails were an excellent outlet to introduce their brands and showcase   quality spirits. The opportunity remains solid with the popularity of cocktails-to-go and consumers' desire to drink premium spirits at home, trends that boomed during the COVID-19 pandemic.
READ MORE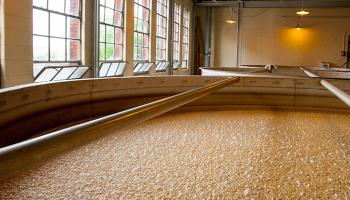 Masters of Spirits
Innovative distillers wild about yeast experimentation
Today's distillers pay homage to the past. But they aren't afraid to tweak the age-old art and science behind great whiskey. Case in point: Yeast research. Yeast is a basic component of all fermented beverages (beer, wine and spirits). Its function is to convert sugars from grains, plants and fruits into ethanol and carbon dioxide. For years, makers of spirits and other beverage alcohols have used strains from a species of yeast called Saccharomyces cerevisiae. Cerevisiae is preferred for its ability to repress wild microorganisms and efficiently convert sugars, producing consistent alcohol without 'off' flavors.
READ MORE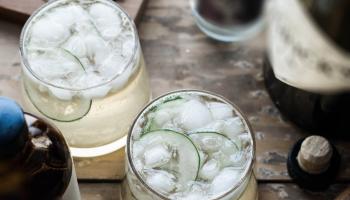 Masters of Spirits
A longtime cocktail staple enjoys the limelight
Gin is like an old friend. Reliable, familiar. Supportive of many iterations of the cocktail. Yes, gin is here to stay, according to the Distilled Spirits Council of the United States (DISCUS). In 2020, year-over-year sales of 9-liter cases rose 4.2% to more than 10 million. Revenue to gin suppliers increased 5.9% to $972 million. "Thanks to the humble juniper berry, gin has a delightful subtle flavor with versatility," DISCUS says. "America's thirst for gin lies in the popularity of the many fine cocktails highlighted by the revival of the cocktail renaissance. Gin's pleasurable taste and versatile flavors make it a perfect base for any classic or complex mixed drink."
READ MORE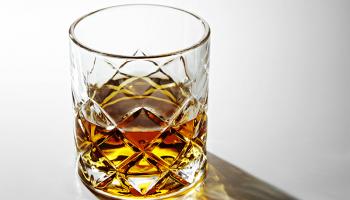 Inside the Industry
Do Super-Premium Spirits Have Staying Power?
Super-premium spirits were hot at the dawn of 2020. Then, a little thing called a pandemic forced consumers to stay home. Unable to spend on travel and other experiences, they experimented with cooking and cocktails, turning to online shopping for their alcohol, including high-end spirits.
READ MORE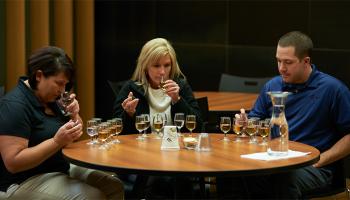 Inside the Industry
Exceptional Whiskeys Begin with Exceptional Quality
The lore surrounding American whiskey has captivated an eager market. Especially the notion of "craft," with carefully created mash bills, skillful blending and unique barrel finishes. And there are famous stories about fermentation and distillation -- every aspect of the whiskey-making process -- passed down across generations.
READ MORE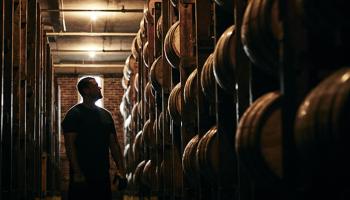 Then & Now
Dusting Off Bottled-in-Bond for a New Generation
Sooner or later … Everything old is new again. This idea, attributed to author Stephen King as well as a song by Peter Allen, is certainly true in the case of dark spirits. Hunger for origin stories and the history surrounding distilleries, mash bills – occasionally even the age and provenance of yeast used in fermentation – are helping fuel the passion for American Whiskey.
READ MORE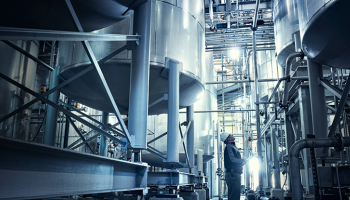 Inside the Industry
After a tough year, some craft distilleries still look to expansion.
No question. 2020 was a rough year for U.S. craft distillers. The COVID-19 pandemic dealt a one-two punch: Not only were their tasting rooms forced to close, so were bars and restaurants, causing on-premise spirits consumption to plummet. Still, some craft distillers are considering expansion, even if their 2021 will be something of a reset. Their optimism is based on expectations for pent-up consumer demand and new opportunities born out of necessity during the pandemic: Direct to Consumer sales; cocktails-to-go; and scaling operations as a cost-savings measure. DISCUS refers to these kinds of developments as "market modernizations" that will help boost the industry's recovery.
READ MORE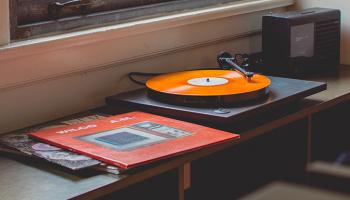 Masters of Spirits
Songs for Distilling, Volume 3
Sometimes you just have to put your headphones on and jam on new creations. We've made a new playlist just for that. So, rock out while you're rocking on making exceptional spirits.
Check out the latest MGP distilling playlist.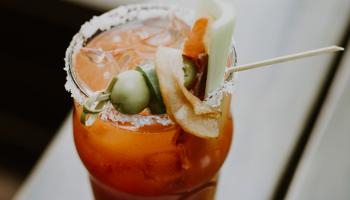 Masters of Spirits
Spirits seekers will get spicy.
A recent consumer survey from ingredient supplier Kalsec revealed that 37% of consumers are extremely or somewhat likely to try a spicy beverage. So, maybe it's time to fire up some ideas with a little heat?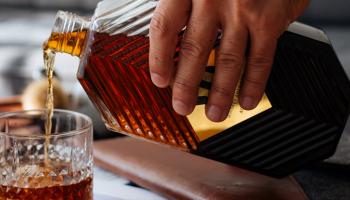 Inside the Industry
The spirits industry stays strong.
The coronavirus pandemic changed us all. It changed the way we go about our daily lives, the way we interact with each other and the way we consume. Every industry had to adapt to the country's new way of life. The spirits industry not only adapted, but got stronger and showed a promising future.   According to a blog post from FoodBev Media, the alcoholic beverage market is expected to continue growing at a compound annual growth rate (CAGR) of more than 4% over the next 6 years. Why? Glad you asked.
READ MORE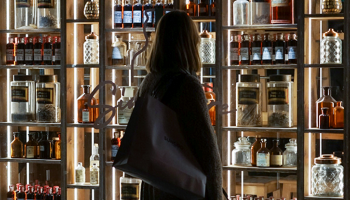 Inside the Industry
Gen Z: online vs in-store booze buying.
You'd think that Gen Z would be heavily inclined to jump on the online booze-buying bandwagon. Think again. According to a recent report by alcohol e-commerce platform Drizly, Gen Z is more likely than Millennials, Gen X and even Boomers to buy alcohol from liquor stores than online.
But while this may ring true now, alcohol e-commerce is still growing at a rate of 40%, so consumers will continue to transition toward purchasing alcohol online, just like we're seeing the growth in online food and grocery businesses.
Read more of the Drizly report highlights here.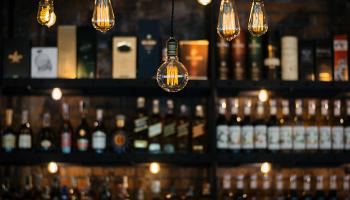 Inside the Industry
From Still to Shelf – Finding a Distributor
You might recall our blog post that gives an overview of the three-tier alcohol distribution system. Most distillers have a rudimentary knowledge of two of those: producers and retailers. If you're a distiller, you ARE a producer. And if you've ever been in a liquor store or bar, you've experienced the retail tier. But it's the tier in-between that many distillers have yet to master: the distribution tier.
READ MORE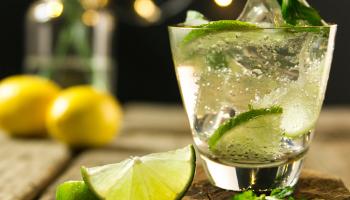 Inside the Industry
Vodka and White Spirits are Still White Hot
Whiskey, whiskey, whiskey. It's been the talk of the town, and the distilling industry, for quite a while now. And for good reason, its popularity has been steadily growing for years. But there's a spirit that might deserve some of the same attention. Hint: it's white, flavor-neutral and great in cocktails.
READ MORE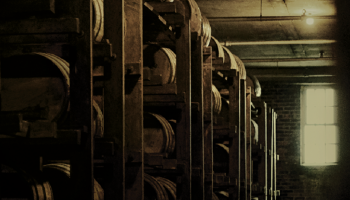 Masters of Spirits
Bourbon, the All-American Whiskey
There are hundreds of types of whiskeys from all around the world, but in order for a whiskey to be classified bourbon, it has to be made in the good ol' U.S.A. And no, it doesn't have to be from Bourbon County, Kentucky. But it does have to come from a mash that's at least 51% corn and aged in new charred oak barrels for at least two years (or preferably four years). Beyond those three rules, bourbon can be crafted to be incredibly unique. From rye, barley, wheat and corn come our bountiful bourbon profiles.