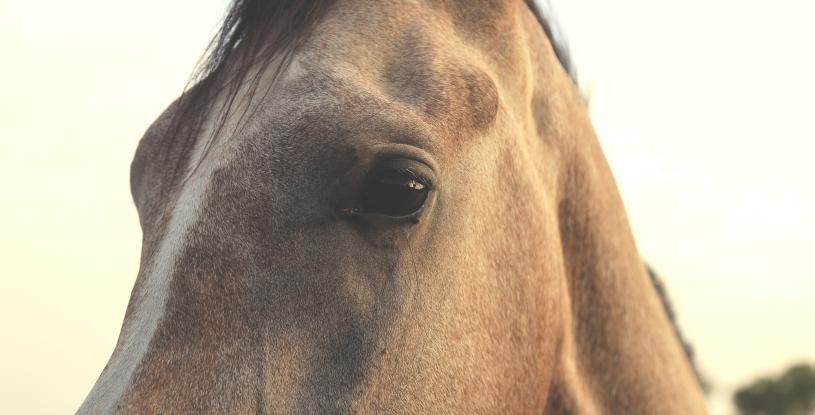 Then & Now
What does a blind horse have in common with a wind farm?
Sounds like the set up to a bad joke, right? But it's not. And the answer is 100% true. Back in 1847, when Rossville Distillery began making whiskey, they used the most modern power source available. All the grain for what was to become their legendary rye was ground by a single horse. A blind one at that. Now we don't doubt his dedication, but the grist mill output was only enough to create two barrels of whiskey a week. So while our historic Lawrenceburg, Indiana distillery still stands on that spot today, we've definitely upgraded our "horsepower". At the same time, we've held tight to the techniques and traditions that still serve us to create exceptional spirits.
Admittedly, our current energy sources may not have the charm of Rossville's original hay-powered generator. However, they are extraordinarily more efficient, chosen to leave the smallest possible footprint. MGP is proud to source 100% of our electricity from renewable wind power. That's every rackhouse light bulb, every cooling room fan and laboratories in both our Indiana and Atchison, Kansas, locations.
This is just one example of our commitment to the benefits of renewable energy. While these are local decisions, they're made with an eye to global good. In 2019, the first full year of our wind power agreement, we expect to reduce greenhouse gas emissions from electricity by 100%.
Looking around the industry, we're happy to see other examples and a booming interest in responsible energy use. Here in the United States, a broad-based beverage industry effort called the Beverage Industry Environmental Roundtable, or BIER, shares best practices and tools to help companies of all sizes cut consumption and reduce environmental impacts.
MGP is proud to be part of the growing sustainable energy trend. But we didn't just jump on the bandwagon.
Coal was once the industry's standard fuel. After purchasing the Lawrenceburg facility in 2011, we quickly converted the coal-fired boiler to natural gas and improved air quality before distilling a single drop. In 2015, we installed a $10.5 million state-of-the-art dryer to convert spent grains from the distilling process into animal feed. The new dryer contains modern emissions controls to reduce volatile organic compounds (VOCs) that can contribute to smog.
While our energy use has evolved over time, the most human traditions at MGP have never changed: passion, quality, and a dedication to craft the finest juice in the business.
If only that horse could see us now. We hope he'd think we're doing it right.
What steps has your company taken to update energy efficiency while staying true to your heritage?