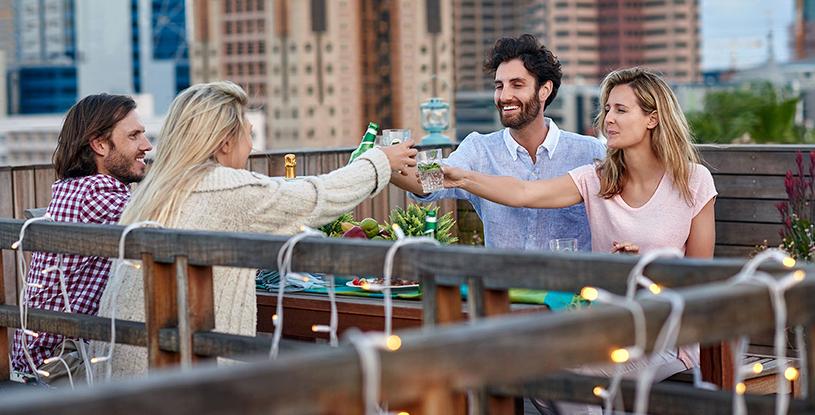 Inside the Industry
What Are We Learning During the Pandemic?
What a year, huh? The pandemic is certainly one of the most trying times in our country's history. But as an industry, this challenging time is teaching us a lot about our consumers and making us adapt in ways that can make us even better.
So, what have we learned so far from the COVID-19 crisis?
People are buying a LOT of booze.
This is obviously not news, but even though people couldn't go to bars, they opted to make their home the bar. To help, many retailers offered pickup and delivery services, contributing to some pretty eye-popping sales numbers. Check out these numbers from March 7 – April 25, according to Nielsen:
Weekly sales in April were more than 400% higher than April 2019

Online alcohol sales were up 234%

Total spirits sales were up 34%

Beer sales were up 12%

Wine sales were up 30%
Online alcohol sales were up 234%!
Going out to get a drink wasn't happening. So, people had the drinks come to them. The alcohol delivery platform Drizly saw a sales increase of 461% in the last week of March alone.
Brands and retailers took their wares to the web
With many of their doors closed or limited, spirits brands and retailers alike jumped on the e-commerce train. Thirstie, an alcohol e-commerce platform, saw the number of large brands that use their service increase by 500%.
People became at-home bartenders
Liz Paquette, Drizly's Head of Consumer Insights, told VOX people mostly stuck to what they normally drink, but many began experimenting with at-home cocktail making. "Where we're seeing the craziest impact is within liqueurs, cordials, mixers, syrups, bitters, all of those elements that go into making interesting cocktails. Our hypothesis here is that more folks are experimenting at home, especially as a lot of the hospitality industry is at home themselves and doing things like DIY classes online, virtual happy hours and things like that."
The trend was cheaper
Red wine remained the tried and true favorite of consumers, but many people stocked up on cheaper bulk options like boxed wines or just opted for cheaper bottles. 
Happy hour was any hour
While isolating at home, people didn't adhere to typical "time for a drink" schedules.
Wine.com founder Michael Osborn told VinePair, "I've noticed a shift in my own alcohol consumption. While I'm drinking less than I normally would on a Friday or Saturday night out (due to there not being an "out" anymore), I've been drinking more in the first half of the week, and earlier in the day."
The pandemic is certainly an unprecedented time, especially for spirits brands and retailers. And although the industry won't ever be the same as before, it'll be better.