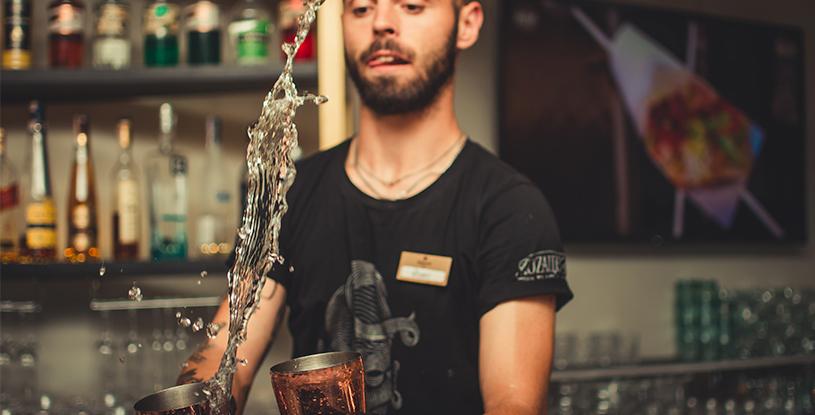 Masters of Spirits
Spirits With a Splash of Experience.
Nowadays, people don't just want a drink, they want a drinking experience. Whether it's an extraordinary distillery tour or watching a mixologist's unique bag of tricks, the most memorable pours are ones that immerse their audience in the moment.
So, how are distillers turning up the experience with their brands? Here are a few examples:
Maker's Mark caps off its tours with a tasting and the opportunity to hand-dip a bottle in the bourbon's signature red wax.

At the Jim Beam distillery, a walking tour goes through the historic T. Jeremiah Beam Master Distiller's Home, which is listed in the National Register of Historic Places. And overlooking the hills of Kentucky is Fred's Smokehouse – a shack cooking up Kentucky favorites with a Jim Beam twist.

At Old Forrester Distillery, the bartenders lead an interactive cocktail-building experience, teaching people how to make old and new classics using their spirits.

Buffalo Trace Distillery is now offering tours via canoe. They start in the gift shop, then move to their on-site boat dock where guests will hop on a canoe and embark on the only bourbon distillery boat tour in the country. 

Some distilleries have become full-blown dining, drinking and game-playing destinations. J. Rieger & Co. distilling in Kansas City, Missouri boasts a full bar and restaurant overlooking their production floor, complete with a slide down to the first floor.
Building fun and immersive experiences is helping brands become more than bottles on a shelf. They're becoming destinations. Instead of a whiskey being just an after-work sip, they're becoming a Saturday. And people always want to come back to Saturdays.