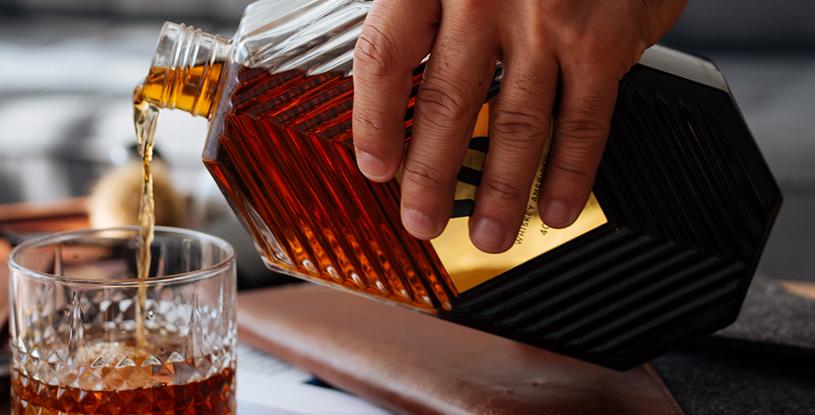 Inside the Industry
The spirits industry stays strong.
The coronavirus pandemic changed us all. It changed the way we go about our daily lives, the way we interact with each other and the way we consume. Every industry had to adapt to the country's new way of life. The spirits industry not only adapted, but got stronger and showed a promising future.  
According to a blog post from FoodBev Media, the alcoholic beverage market is expected to continue growing at a compound annual growth rate (CAGR) of more than 4% over the next 6 years.
Why? Glad you asked.
Online sales soar
Even before the pandemic, online spirits sales reached over $2 billion. That's a 9% growth in 2019, following two straight years of 7% growth. Then the pandemic hit, and more people dove into the online booze-buying waters. According to an article from Food Dive, 30% of new customers who tried buying spirits through e-commerce for the first time during the pandemic will remain long-term users. That paves the way for even more growth in online sales in the future.
Whiskey continues to win
According to Grand View Research, the global whiskey market is projected to register a CAGR of 6.4% in the next 5 years, with premium whiskeys predicted to see the most growth. And when it comes to ordering a cocktail, the Old Fashioned is America's most popular pour, and has been the best-selling cocktail for the last 5 years.
Alcohol brands are getting creative
As consumers change how and how much they want to consume alcohol, brands are changing how and what they deliver to them. RTDs sound familiar? Spirits companies are also getting creative with flavors that cater to consumers' cravings. They're crossing their products with others and creating more premium-level spirits to attract customers who don't just want a drink, but want an experience.
It just goes to show, even when the country is in a once-in-a-lifetime pandemic, the strength of the spirits industry is still 100-proof.