Ryan Earey
Vice President of Branded Spirits Sales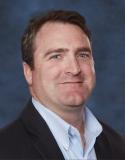 Ryan Earey is Vice President of Branded Spirits Sales at MGP Ingredients. He joined the company with the April 2021 acquisition of Luxco, Inc., where he served as Vice President of National Sales, beginning in 2017.
In more than 15 years with Luxco, Mr. Earey held sales positions of increasing responsibility. He was National Sales Manager, including responsibility for sales to Control States, from 2014 to 2017. This followed more than eight years as Division Manager covering the Mid-Atlantic and Eastern Control States.
Before joining Luxco, Mr. Earey was a District Manager at Blue Ridge Wholesale, spending three years as part of the E. & J. Gallo Sales Training/Leadership Development Program.
He received a communications degree from the University of North Carolina at Chapel Hill, where he was a 3-year letterman in baseball and was eventually selected by the San Diego Padres in the 6th round of the 2000 Major League Baseball Draft.