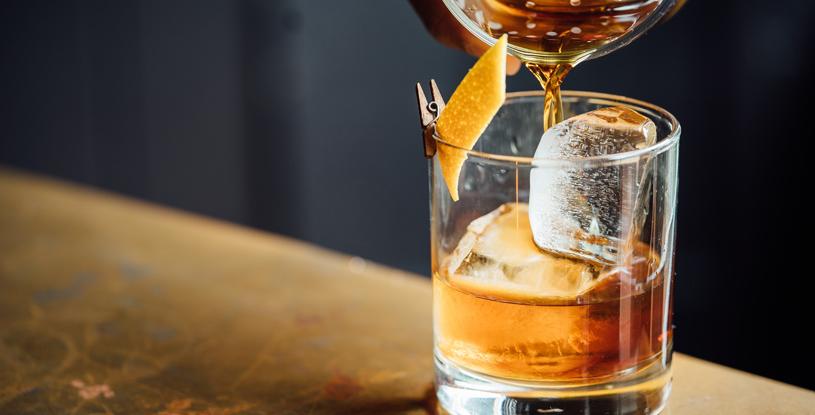 Inside the Industry
Millennials Want the Good Stuff
Bye-bye 12-pack. Today's influential millennial consumers prefer hard liquor, straight or in a cocktail, over beer or wine.1 Not just any liquor, though. Millennials want premium and super-premium spirits.
When it comes to alcohol, the much-analyzed generation is more interested in quality rather than quantity. And they prefer a spirit even more if it has an intriguing back-story and isn't too mainstream or mass-market.
Once a brand's story or promise of innovation (especially certain attributes of craft distilling like 'artisanal', 'small batch', 'handmade', or 'local') grabs their attention, millennial consumers are willing to try it, especially when it comes to whiskey.
But the brand's work is not done. Millennials are not generally brand-loyal. As a 2018 Forbes Agency Council article put it: Millennials shop promiscuously. This comes from a study from research firm Alter Agent of more than 1,600 millennials.
"Their brand loyalty is low, even if the brand has worked for them in the past," writes Alter Agent founder Angela Woo. "Brands need to move away from the concept of how to 'win' customers from competitors and, instead, think about 'wooing,' meeting them in the context of their own needs. The model needs to be reframed not with loyalty as a conclusion, but with the goal of giving the consumer a reason to connect and return."
It's important to get it right with the millennial demographic. According to Nielsen research, millennials account for more than 30% of all spirits consumption in the U.S. (though representing only about 25% of the population) and are actively forming drinking habits that will impact the spirits industry for years to come.
So, how can craft distillers get this important group of consumers to connect with them and come back to their brand again and again?
Share authentic and transparent communication

. Word-of-mouth is everything with millennial consumers, whom Woo says trust 'peer-generated endorsements.' According to their 2018 Chatter Matters report, authors Jay Baer and Daniel Lenin found that millennials are 50% more likely to recommend a product or service by word of mouth than the average American.
A Tennessee craft distillery launched in 2018 is banking on word-of-mouth promotion. Its owner, an older millennial, believes positive word-of-mouth begins with an exceptional product and is nurtured by the distillery staff's passion and product knowledge. "We have dedication and passion, and people see that when they come in the door." She encourages people who visit the tasting room to review their experience on Trip Advisor, Facebook and Instagram and she regularly visits local bars and restaurants to order the distillery's whiskey as a conversation-starter. It's all paying off, generating numerous positive reviews and buzz in the community.
Offer a unique flavor profile.

(The Master Blenders and Master Distillers at MGP can help with this one, whether it's bourbon, whiskey, gin or vodka.) Consider the possibilities with bourbons and whiskeys alone. All whiskeys produced in the United States must meet requirements established by the federal Alcohol and Tobacco Tax and Trade Bureau. [sing those benchmarks as a starting point, there are countless ways to finesse a spirit to achieve a specific flavor.
It all starts with the mash bill, a combination of grains that's fermented and distilled and the proportions of each one that provides flavor direction. The use of quality yeast and the distillate proof both impact flavor.
Next comes aging and the opportunity to create flavor distinctions in several ways, beginning with the barrel. While distillate must be aged in new, charred oak barrels, there are four char-levels to choose from. (For non-bourbon types of whiskey, flavor can be imparted by aging in other types of barrels – perhaps a former wine cask or a barrel made of uncharred oak, in the case of light whiskey.) After the distillate is in the barrel, the flavor will be influenced by the length of time it's allowed to age, and whether or not wood treatments are added for yet another taste twist.
The ultimate unique flavor can also be achieved right off the racks, when a master blender mingles medleys of multiple existing whiskeys. Regardless of the method used, the possibilities to create unique flavor are endless.
Emphasize quality

. While millennials may be willing to pay for premium goods, they are not discretionary spenders and expect brands to deliver quality. With distilled spirits, this begins with the quality of corn, rye, wheat or other grains used in mash bills and continues through strict process controls and expertise in fermentation and distillation. It's the science-based end of the equation that helps ensure the quality millennial consumers not only enjoy, but value and hopefully tell their friends about.
Millennials are discerning consumers who enjoy the kinds of premium and super-premium spirits the MGP team creates. We'd love to help your brand captivate this important segment with our emphasis on quality and unmatched experience in creating custom spirits. Contact us today and let's get started.
1 2018 Morning Consult survey shared by DISCUS (Distilled Spirits Council of the United States).