Andrew Mansinne
Vice President of Brands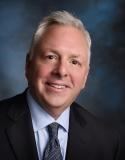 Andrew "Andy" Mansinne has served as Vice President of Brands at MGP since November 2016. During the majority of his more than 25 years in business leadership and marketing roles, Mr. Mansinne's focus has been on wines and spirits. His career has included serving as a Senior Vice President at Brown-Forman Corporation, Louisville, Kentucky.
Just prior to his role at MGP, Mr. Mansinne was a managing director at Intercontinental Beverage Capital, as well as president of Tattico Strategies, which he founded in Bethesda, Maryland. Between 2010 and 2014, he was President of Aveniu Brands, Baltimore. He also previously served as Chief executive Officer of DOmedia, Columbus, Ohio, from 2008 to 2010 following a year as Vice President of Marketing for Fosters Wine Estates, Napa, Calif.
Before joining Brown-Forman, where he began as brand director in 1995, Mr. Mansinne served in marketing and product management roles with other major consumer products companies, including The Quaker Oats Company, G. Heileman Brewing Company, and Ralston Purina Company.
Among Mr. Mansinne's educational credentials are a bachelor of arts degree from the University of Virginia, and a master's of business administration degree from the University of Michigan's Ross School of Business.