M. Jeannine Strandjord
Director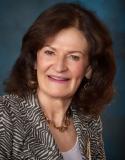 Ms. Strandjord has been a director since December 2013. She is the Chairwoman of the Audit Committee and a member of the Board's Nominating and Governance Committee and the Human Resources and Compensation Committee.
Ms. Strandjord has over 40 years of financial management experience and was employed in three different and diverse industries after starting in public accounting on the audit staff of Ernst and Whinney in 1968. For 20 years, beginning in 1985, she held several senior financial and related senior management roles at Sprint Corporation. She managed the successful transformation and restructuring of Sprint as Chief Integration Officer from 2003 until 2005 when she retired. Prior to that, she was Senior Vice President and Chief Financial Officer of Global Solutions, a $9 billion division, from 1998 until 2003 and served as Controller and then Treasurer for Sprint Corporation from 1986 to 1998.
Ms. Strandjord was a director of American Century Mutual Funds (for six registered investment companies) from 1994 to 2018. From 1996 through May 2012, she was a director of DST Systems, Inc., Kansas City, Missouri. Ms. Strandjord has been a director of Euronet Worldwide, Inc. ("Euronet") since 2001. She was a trustee for Rockhurst University, Kansas City, Missouri, for nine years and serves on the Heartland Board of the National Association for Corporate Directors, which she chaired for two years and now co-chairs. Ms. Strandjord serves on the private company board of J.E. Dunn Construction Company and is a trustee for the Ewing Marion Kauffman Foundation. She serves on the Truman Library Institute Board of Directors.